Download a copy of the Sorcerer forage oat factsheet.
Sorcerer forage oat is the newest release from Australia's leading forage oat breeding program led by Barenbrug. Sorcerer is completely leaf rust resistant, reducing the need for fungicide use. Sorcerer has excellent speed to first grazing, similar to Genie, while also maintaining yield throughout the season to provide significantly higher yield in a full season than other forage oat varieties. Sorcerer has a semi-erect growth habit, medium plant height, high tillering, medium thickness leaves and stems which allows for excellent recovery from grazing and cutting.
With normal planting time(March–April), Sorcerer has medium/late plant maturity which is later than Genie but earlier than Warlock. Sorcerer has very good tolerance to high soil temperatures at the time of sowing allowing for early opportunistic planting.
Sorcerer offers growers a complete package of high yield potential, medium/late maturity with excellent recovery in the winter months. Sorcerer is resistant to all current pathotypes of leaf rust.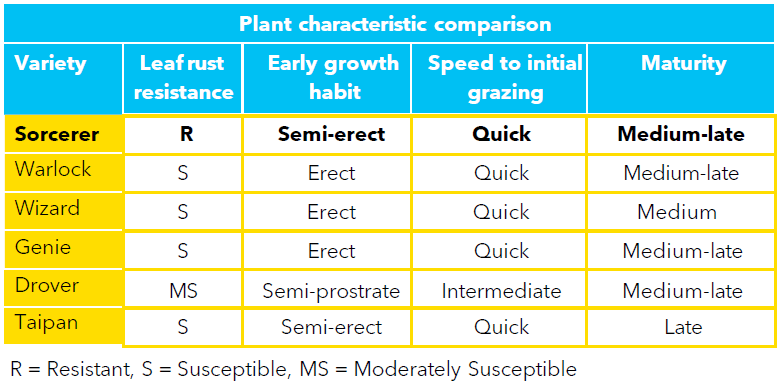 Key Benefits:
Reduced fungicide use due to leaf rust resistance
Huge forage yield benefit. More feed all season = greater animal production
Fast to first graze
More feed for longer periods, both early and through winter
Bred, trialled and selected in Queensland and northern New South Wales for performance and local adaptation
Strong competition against weeds early
Agronomy and Management:
Sorcerer is suitable for grazing, hay and silage production in all areas of central and southern Queensland, as well as northern New South Wales. Grazing trials indicate Sorcerer is readily accepted by cattle, with no apparent differences in palatability or fresh weight intake compared with current forage oat varieties. Rust resistance to all known pathotypes means there is a lower requirement for fungicide sprays, lowering cost and increasing convenience.
Sowing Rate:
Normal planting time March-April.

Performance: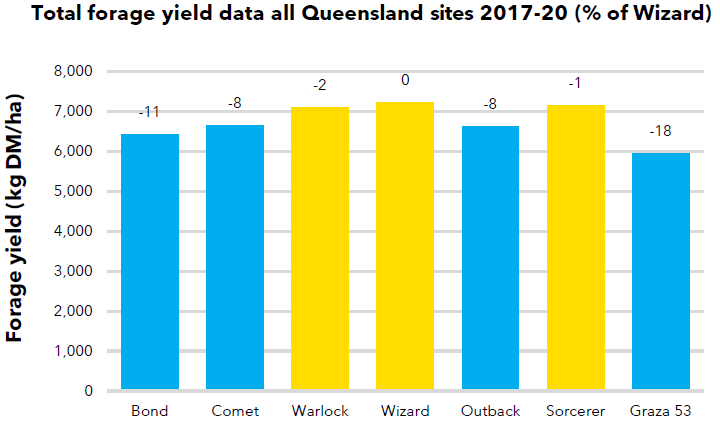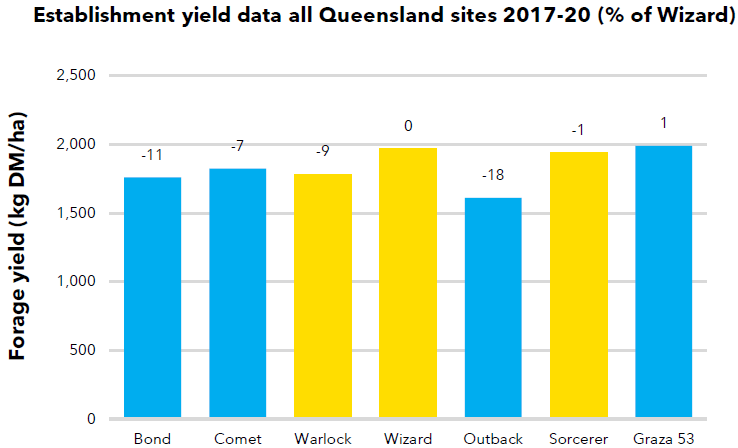 Disclaimer: The information presented in this brochure is from official and other sources and is considered to be reliable. It is provided in good faith and every care has been taken to ensure its accuracy. Barenbrug does not accept any responsibility for the consequences that may arise from the acceptance of recommendations or the suggestions made.