Barenbrug raises the bar on perennial and hybrid ryegrass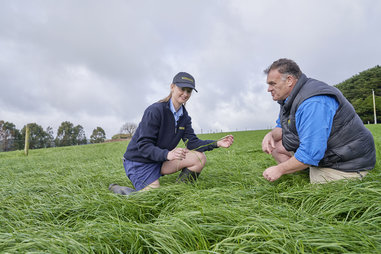 Raising the bar in perennial and hybrid ryegrasses is the long awaited release of 4front NEA2 perennial ryegrass and Samurye NEA12 hybrid ryegrass by Barenbrug.
Through extensive research and breeding trials, the two new varieties and endophytes packages have proven to produce significant improvements in yield in temperate environments.
A tetraploid ryegrass, 4front NEA2 builds on the trust and reliability of the well-respected variety Bealey NEA2, that has been a highly popular variety from Barenbrug for many years
4front NEA2 will find favour in long term pasture in temperate conditions with higher rainfalls. Ideally suited to dairy, beef cattle and sheep, it provides productive pasture well into summer and offers high quality silage and hay production.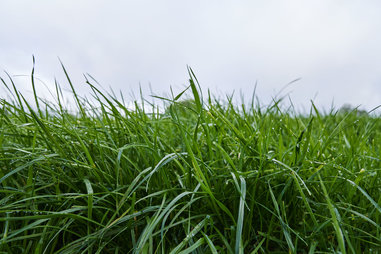 Barenbrug's research agronomist, Damien Adcock said that: "4front NEA2 has all the benefits and features of Bealey NEA2 with significantly better performance in winter and early spring.  Bealey really is an exceptional grass and has been difficult to improve on. From an average seasonal perspective, 4front offers a significant 8% improvement over Bealey in terms of dry matter production." 
Samurye NEA12 is a hybrid ryegrass and represents the latest breeding development between elite Italian ryegrass and Bealey ryegrasses. It is partnered with NEA12 endophyte to improve yield through increased cool season performance and improved persistence under pest pasture.
Samurye NEA12 has been trialled for 9 years in Australia with the aim of making substantive improvement of 4% over the very productive variety Shogun. Now Samurye offers an increased level of potential for dairy and beef systems seeking the highest possible performance. Samurye NEA12 offers excellent grazing potential as well hay and silage options for high rainfall temperate zones.
"The release of these two ryegrass varieties is the result of extensive research and development by the Barenbrug team and is keenly anticipated by industry," said Strategic Marketing and Innovation Manager, Peter Sullivan.
"We strongly believe in 4front NEA2 and Samurye NEA12 as the next evolution in perennial and hybrid ryegrasses and know that farmers in Australia will be more than happy with the results that can be achieved with these two varieties in temperate grazing systems."
4front NEA2 and Samurye NEA12 will be available through rural retail outlets for the upcoming autumn season.