Barenbrug strengthens market support with new focus
Barenbrug Australia is excited to announce that its continued customer-centric focus will be strengthened with the appointment of an Agronomy Services Manager.
This role underpins the company's strategy to give Australian farmers and businesses the tools and expertise that is synonymous with Barenbrug.
Research, data and application are a fundamental part of the company's offering to farmers and the Agronomy Services is a strategic move to reinforce its reputation.The Agronomy Services will help direct product research, agronomic knowledge, trial data and training to industry and farmers and be the technical voice for Barenbrug.
In a further move, the functions of research and innovation, customer service and marketing have been streamlined and will now be managed through two divisions – Marketing and Innovation, and Sales and Customer Operations.
The Strategic Marketing and Innovation Manager will be Peter Sullivan, who is currently the Strategic Marketing Manager with the company. This team will incorporate Research & Innovation, Agronomy Services along with Strategic Marketing and Brand and Communications functions.
Within Peter's remit is the Agronomy Services team, which will be managed by Rob Winter. Rob will ensure that Barenbrug's agronomy extension activities support the company's objectives to assist the needs of customers.
Heading up the Sales and Customer Operations, is Tom Dickson. Tom has been with Barenbrug for the past 10 years across several functions within sales, customer service and research.
Managing Director for Barenbrug, Toby Brown said, "the appointments of Peter, Tom and Rob will streamline our product research and development investments pipeline and ensure our customers are getting focussed, timely agronomic advice about those new product innovations and the benefits they deliver. "I am really excited about the change in structure as it will deliver simple agronomic solutions through to our end users in a more efficient and relevant manner. We look forward to this being a real positive for our customers".
About the Team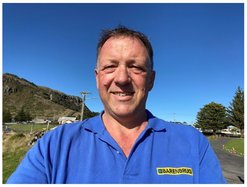 Rob Winter
Rob has been with Barenbrug for more than 12 years and is well respected in industry for his agronomy knowledge and has been integral to the development of technical communications for the company. With experience in seed production, breeding, value-adding and sales, he will be an asset to the company in the role of Agronomy Services Manager.
"Barenbrug is more than just selling seed. We also assist farmers with attaining their desired outcome. That means understanding their objectives and matching it with the appropriate seed for their environment with the information and support to arrive at that outcome from the perfect lawn to high performance dairies. My role will therefore be to better articulate the benefits of those products to give farmers better outcomes for their enterprises.
"I am looking forward to engaging with our customers and providing the knowledge and training needed to give them the very best outcome that is possible for their enterprises."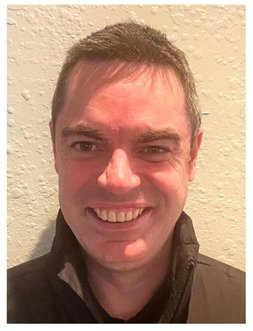 Peter Sullivan
A long history in agribusiness gives Peter the skills and knowledge to ensure that communications and product offerings provided by Barenbrug will be crafted to meet the needs of farmers.
On accepting the new responsibilities, Peter said he was excited with the new team structure as it will connect the brand and marketing functions back upstream to breeding and agronomy research to give full end to end visibility.
"The opportunity to connect a full end to end team, and bring that knowledge and our products to market is hugely exciting. A big challenge, but in the end a big opportunity to enable full commercialisation of products to our farmers with full knowledge of what that product offers."
Tom Dickson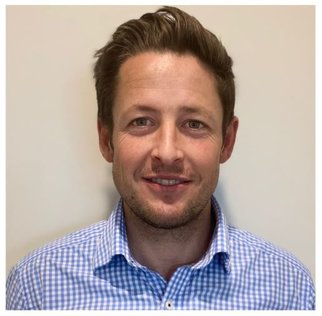 Tom's background in commercial agribusiness makes him well placed to oversee the customer facing aspects of Barenbrug. His ten years with Barenbrug encompassed management of Research & Innovation, domestic sales and technical agronomy.
Under the Sales and Customer Operations portfolio, Tom will manage the high level commercial and strategic aspects of sales for domestic and international customers.
"Understanding the back end of the customer service function from logistics through to managing sales as well as an agronomy background means that I am sensitive to what customers need.
"Coming back into a commercially focused role, I'm really looking forward to being part of delivering on our pipeline of proprietary products into the future and how we can best supply those to our customers with a more strategic lens. It is an exciting time for Barenbrug."